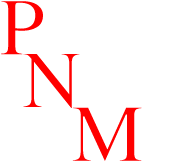 Thanks to the generosity of our sponsors including Cains and Peter Norris Music and generous support from the Isle of Man Arts Council, we can declare the 2010 Big Wheel Blues Festival a resounding success.

The weather held out for the whole weekend and even though it wasn't quite T-shirt weather we had sunshine throughout, making a great daytime festival atmosphere. We had very high quality free music both indoors and out from local and visiting musicians and great family activities along the way. Sold out both evenings with an amazingly talented and truly international line-up there was undoubtedly something for everyone this year.
Saturday evening with Steamroller, Aynsley Lister and Larry Garner with Norman Beaker was just fantastic; all three bands leaving the audience shouting for more. Sunday evening opened with an outstanding performance from 24 Pesos setting the bar very high but no problem, with a powerful solo performance Steve Arvey made a welcome return to the festival stage and when he invited Julian Burdock from 24 Pesos to join him for a number it was a reminder of just how great blues music works. Back to a full band for the closing act and rocking things up a bit Ana popovic's band putting on a quality performance with animated playing from bass player Ronald Jonker providing additional visual interest and Ana Popovic showing just why she is a W.C. Handy nominee.
We would really like to thank everyone, sponsors and helpers, who has contributed to the success of this years festival.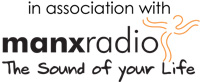 For people unfortunate enough to miss the festival or for those who enjoyed it so much you want to hear it again, Manx Radio recorded throughout the weekend and there will be a special highlights show with Bob Harrison 6pm - 9pm next Saturday 8th May.
There will be further updates here with reviews, photos and information about money raised for the Red Cross as the details come in and right now you can checkout the festival Facebook page
Thanks to all who joined as this year, we hope you too enjoyed the wonderful 2010 Festival. See you at the Blues Club and again for the 2011 Festival.
Dave, Dave, John, Jonno, Pete and Tim