The Big Wheel Blues Festival returns to the Villa Marina on Friday Saturday and Sunday May 22nd - 24th. There will be ticketed concerts on Friday and Saturday featuring international artists, doors open 7pm, and two free stages of local musicians from 12.30 to 5pm on Saturday and Sunday, with family entertainment courtesy of the Children's Centre. Ticket prices have been held at £22.50 inclusive of booking fee per night, available from villagaiety.com.

We will be building up towards the Festival with two Blues at Laxey Institute shows, doors 7pm, tickets £5, on Friday February 27th and Saturday March 3rd, with three top local bands each night, plus at Peel Centenary Centre on April 4th visiting UK artists Ron Sayer jr and Charlotte Joyce, doors 7pm, tickets £10.

The first main festival act on the Friday night from America is Doug MacLeod, the perennial Blues Music Award Nominee, a singer-songwriter in the American tradition. He is a traveling artist who writes and sings original songs that are based on his own life and experiences. He learned from the old masters, lived the music, survived the life and carries forward a valuable tradition. MacLeod is known for his superb songwriting, guitar wizardry, warm soulful vocals, wit and unforgettable live performances. At the heart of this is his knack for storytelling, bringing characters-from the faceless to the legendary-to strikingly real life. As a youth he overcame abuse and a crippling stutter by turning to music. After he picked up a guitar, and tried to sing - he found his voice. While he developed his rich, soulful singing style MacLeod also worked out a unique, unorthodox and powerfully rhythmic acoustic guitar style. The rage of his turbulent youth was eventually channeled through his guitar, using his relentless right hand to pound out an insistent, churning beat to complement his intricate bottleneck and finger-style technique. Doug's playing landed him gigs with George 'Harmonica' Smith, Big Joe Turner, Pee Wee Crayton, Eddie 'Cleanhead' Vinson, Lowell Fulson and Big Mama Thornton.

The second act is Kaz Hawkins and her Band'o'Men. Underground for years as a secret songwriter, Kaz Hawkins is one of the biggest performers to come out of Northern Ireland, locally called "A Vocal Force" on stage, she envelops the fighting spirit of a true powerhouse singer. Kaz is loved for her down to earth attitude; she brings fun to every performance & is adored not only by her fans but anyone who meets her. She has lived and sings "The Blues" but has much more to offer across different genres in her song writing with power ballads, rock roots and gospel. Kaz Hawkins wants to bring back a time when people danced in the aisles and raised their hands in joy, revelling in the music. Recently awarded the 2014 Rising Star Award from Blues & Soul Magazine & being a British Blues Award nominee in 2013 has brought much attention from the music industry in the UK for Kaz, & her debut album is garnering fantastic reviews, for example "She blew the audience away with her soulful, intense, expressive singing.." (Trevor Hodgett, Blues Matters Magazine)

After a gap of some eight years it's a welcome return for Friday's headliner, with his 4 piece band. British singer, pianist and guitarist Mike Sanchez is one of the most exciting and charismatic performers of Rhythm & Blues and Rock 'n' Roll in the world today. His indelible image as a frenetic front man, pumping powerful boogie-woogie from the piano in a soaking suit, has won him fans from all over the world and attracted a following from many famous rock and blues legends who have lined up to work with him. Mike spent four years as a full-time member of Bill Wyman's Rhythm Kings, fronting the band alongside Georgie Fame, Beverly Skeete, Albert Lee, Andy Fairweather-Low and Eddie Floyd on their annual world tours. In December 2007 Mike was invited to appear as a guest vocalist with at one of the most publicised musical events of the year - the Led Zeppelin reunion at London's O2 Arena, a tribute to the memory of the late Ahmet Ertegun, founder of Atlantic Records. Mike performed alongside such soul legends as Solomon Burke, Ben E King, Percy Sledge and Sam Moore. Mike Sanchez is one of the most entertaining good time performers ever to grace the Big Wheel stage.

Saturday opens with the Della Grants,who write and perform original, modern blues music that harks back to the golden age of British and American Blues. Their recently released debut album Time For Change has been receiving great reviews and air play, along with encouraging sales. The self-funded album, recorded in just six days at Mad Hat Studios, features ten original tracks penned by the foursome which encapsulate their raw live sound and blues rock style. The DGs have gigged with some of the industry's biggest names, including Larry Miller, the DTs, Dr Feelgood and Canned Heat, and played many festivals such as the Great British R'nB at Colne and Cambridge Rock Festival.

Next we have Zoe Schwarz and Blue Commotion, her highly accomplished band who have come right to the fore of the British Blues Scene, as a result of an intensely busy, exciting and creative two and a half years.  They have just released their 3rd album EXPOSED following quickly on from their breakthrough album THE BLUES DON'T SCARE ME that picked up a series of awards and nominations including Runner-Up for Zoe in the 2014 British Blues Awards. Their exciting live set is based around the band's rootsy originals; featuring strong catchy riffs, interesting arrangements and exciting grooves, providing the perfect vehicle for Zoe's yearning, passionate and commanding vocal style, and Rob's unmistakable touch and flow on guitar. Zoe and her band have earned reviews such as "A whip-crack band. expressive voice. impressive material" - Pete Feenstra, Classic Rock The Blues Magazine, January 2014 "Exceptional original songs" - Blues In Britain, 2013

The committee always strive to showcase the widest range of blues and roots styles, and this year have managed to secure Chris Jagger's Atcha! to finish the night. A five piece band features guitar, fiddle, washboard, harp, accordion, keyboards, double bass and percussion, playing Cajun and Zydeco style original material lauded by music critic Tony Parsons as having lyrics comparable to legendary Sammy Cahn. Chris is widely renowned among fellow artists, the album Atcha! featuring among others David Gilmour and Dave Stewart, and Chris also managed to find a slot for brother Mick. Chris has brought together an absolutely phenomenal group of musicians, including for example Charlie Hart (fiddle, accordion, keys, vocals) who has worked with the likes of Alexis Korner, Ronnie Lane, Eric Clapton and Charlie Watts. It would be hard to find a better way to round off another stellar Big Wheel festival than this Louisiana tinged, feel- good, get- up- and -dance music. We think we've come up with yet another wonderful and varied package of international talent. Of course we couldn't do it without the backing of sponsors and supporters, so huge thanks to Domicilium, James Osborne Financial Services, Peter Norris Music, Events Services and the Isle of Man Arts Council.



As always The Big Wheel Blues Festival will be a fundraising event for local charities run entirely by volunteers.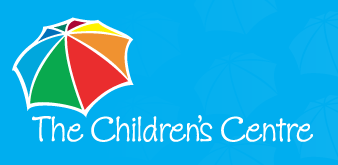 Money raised in 2014 will again be going to the Isle of Man Children's Centre who will be organising a variety of family fun activities at the festival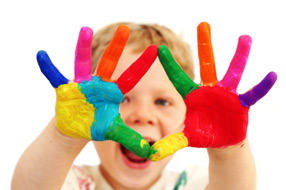 .
We look forward to seeing you soon.
Dave, Dave, John, Jonno, Pete, Dick and Tim