McCray's savage blues-rock guitar and warm, soulful vocals have drawn attention worldwide!
Larry McCray is one of a handful of talented young blues performers leading the genre across boundaries. McCray's hard work paid off when he became the first artist signed by Virgin Records' blues division - Pointblank Records. In 1990, they released his debut, "Ambition," which was well received by the U.S. and European press.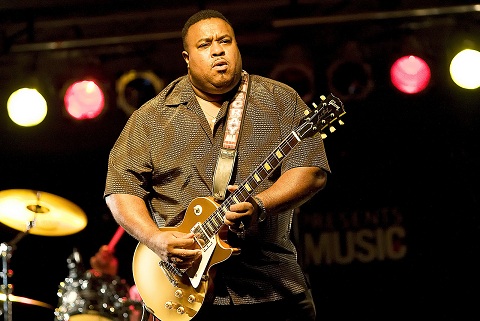 In 1998, "Born To Play The Blues," moved the story of McCray's broadly appealing music forward another giant step. Bold, brawny, often dazzling guitar lines are matched with confident, soul-drenched vocals. Understated funk rhythms and crunchy rock riffs meet searing slow blues and booty-bumping shuffles.

The year 2000 found the guitarist co-establishing his own independent record company together with Koch, forming Magnolia Records. The release "Believe It" kicked it off, putting McCray on chart to continue to release albums on his
own dime and time, without the business or rules of a pressing-type of label. McCray also sights a career highlight as being honored as the Orville Gibson 2000 Male Blues Guitarist of the Year. "Jeff Beck, Eric Clapton, like seven or eight other people were nominated, as well" stated McCray.

With Magnolia Records his new home and a young son to raise, McCray was able to pull back into his personal life for a while. McCray keeps busy on the road trying to find the time to write music.

Magnolia Records released the McCray's first live album, "Live On 75," 2005. In 2007 he came out with "Larry McCray."

The blues is Larry McCray's business, and business is good!.
| | |
| --- | --- |
| SATURDAY – KING PLEASURE & THE BISCUIT BOYS | Back To Top |
Dazzling musicianship, riveting stage performances, sixty TV appearances, three barnstorming decades on the road and eleven red hot CDs have established them as the world's greatest swing band: more than just the world's greatest swing and R'n'B band, they're an institution.

"A formidable combo that can blow any band off the stage" [Blues & Rhythm]

"To those that say swing is a musical form best left to Americans, prepare to be proven wrong. This British combo is bullet-proof!" [Atomic Magazine, New York]
"They're the genuine article, dedicated to swinging you into the middle of next week…a roaring band sound that comes at you like the Wabash Cannonball, and above all they've got that beat….Resistance is futile. Surrender to having a goodtime." [Dave Gelly].
Some of the world's greatest harmonica players and prominent magazines have lined up to sing Giles Robson's praises. BBC Radio 2's Paul Jones, harmonica player and lead singer of legendary group Manfred Mann twice praised Robson's "Superb harmonica" on his radio show.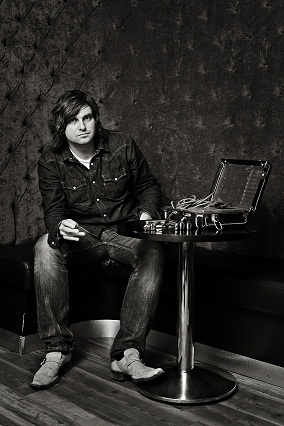 The Chicago blues tour called him a "Harp Phenom" when he competed in a harp showdown in the Windy City.

Time Out London has frequently mentions his "Scalding harmonica work".

Filip Kozlowski's virtuoso guitar has been likened to "The Hoax at their brilliant best" by Blues Matters, the magazine loving his "Choppy, insistent guitar riffs"
In Giles Robson and Filip Kozlowski's original material many influences weave through their original and powerful material. Echoes of Tom Waits, Bob Dylan, Sonny Boy Williamson, Django Reinhardt, Elvis Presley and Howlin Wolf can be heard. These memorable songs are infused with
a tough humour, earthy sentiments and wicked grins. Kozlowski brings to the table and advanced
and creative music knowledge that melds with Robson's melodic ideas and fresh, original lyrics.
BLACKER than the White Stripes, BLUER than the Black Keys - live and authentic kicking Blues!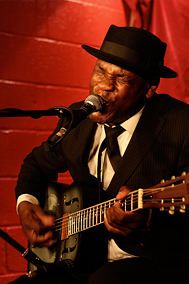 Tom Attah is a strong and soulful performer of new and original acoustic blues material, based in the UK.

Combining the raw power of Son House with the dense hypnotic rhythms of Howlin' Wolf and the barrel-chested roar of the old blues shouters, Tom's live shows take audiences on an intense journey from the Delta to the Download. Traditional and Transitional, Tom is the modern, living bluesman. Taking the music from the past and carrying it into the future, Tom has stories to tell and songs to play. This is dance music, this is strong music, and this is The Living Bluesman.
"Over the past two years Dani has performed over 300 concerts across The UK, Europe, America and Canada. Highlights of Dani's career have included: three solo studio albums on Ruf Records, number 1 positions in the Itunes official blues charts in Portugal and Italy, opening for Jools Holland at The Royal Albert Hall, BBC Radio 2 play including being the featured artist on The Paul Jones show four times now, sharing the stage with Pee Wee Ellis at Womad festival, opening for Robben Ford in California and Johnny Winter in Times Square NYC, recording with top producers including blues royalty Mike Vernon and the Grammy award winning Isaac Nossel, and more recently MTV play for her cross-over single 'r u sweet on me'...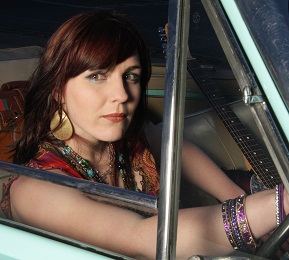 Influenced by a range on musical genre's from soul to pop, blues and country, Dani's new material is all about great songs and great musicianship.

"She releases a sort of diesel roar from her throat, pierced with little darts of high falsetto. It is like two voices....The place goes mad, as if it can't quite believe what it's heard." ALAN FRANKS, The Times Magazine

A sultry vocal that could breathe soul into inanimate objects, make Wilde one gifted lady. Love it!" Guitar And Bass Magazine
There are few artists with more claim to being a 'musician's musician' than Wizz Jones.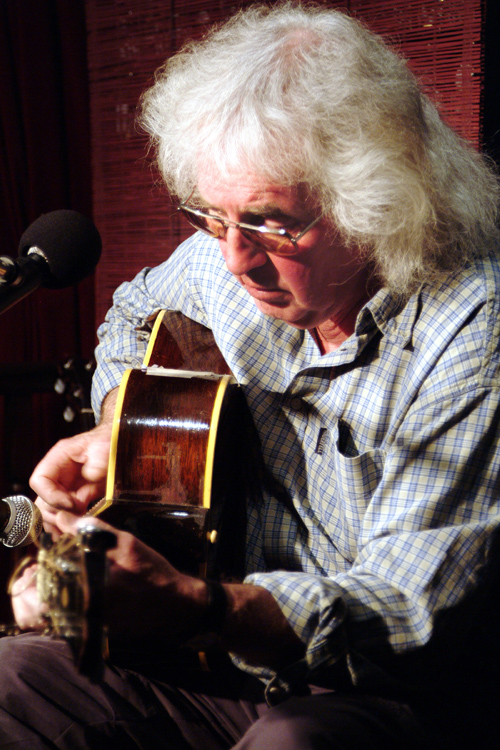 Inspired by Big Bill Broonzy, Rambling Jack Elliot and Muddy Waters after seeing them live at Alexis Korner's club in London, Wizz learned his guitar licks from the likes of Davy Graham and Long John Baldry whilst playing in the coffee bars of London's Soho during the late nineteen fifties.

He followed the time-honoured buskers' trail from the streets of Paris to the markets of Marrakech during the early sixties and returned to Britain with a unique acoustic guitar style, an eclectic repertoire and 'a right hand worthy of Broonzy'!
John Renbourn, Clapton and Keith Richards have all named him as an important early influence and even Bruce Springsteen sang Wizz's song "When I Leave Berlin" at his Berlin concert in May 2012!
After more than fifty years 'on the road' Wizz continues to tour on the acoustic folk and blues circuit.