Big Wheel Blues Festival Launch Gig
HONEYFEET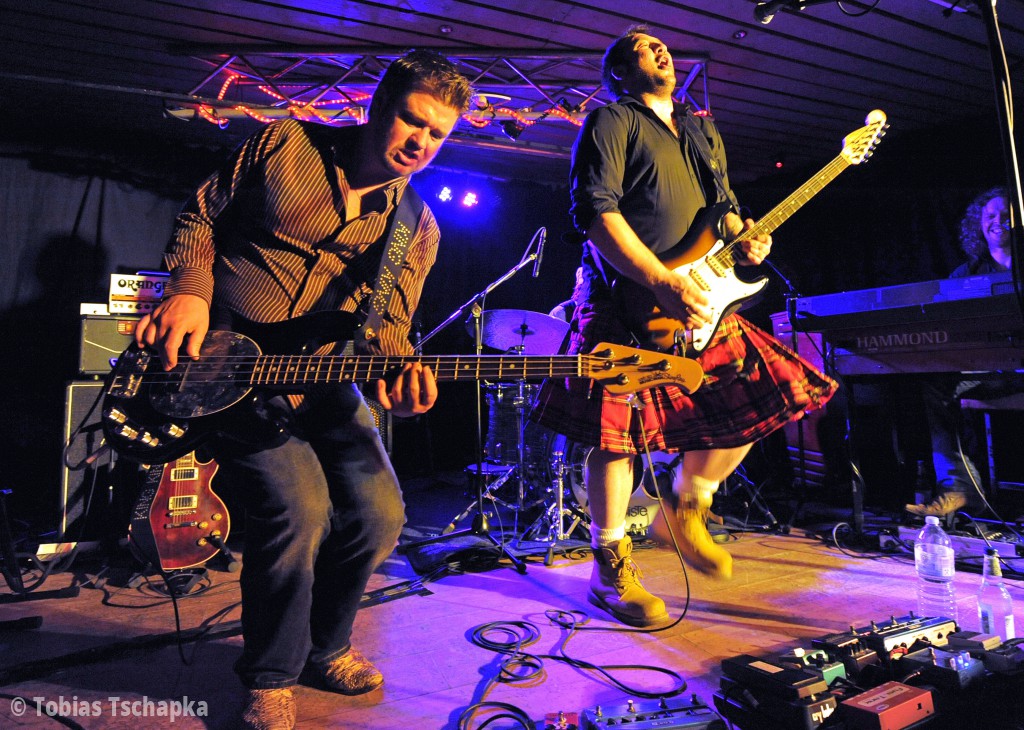 "WOW ....what a band" Johnny Lang
"…with frontman Alan Nimmo having a voice that's part Otis Redding and part Paul Rodgers. Nice trick if you can pull it off – and he does"
Malcom Dome, Classic Rock
Their album 'Standing In The Shadows' was selected as one of PAUL JONES' albums of 2013,for his Radio 2 show, the only British act to be chosen. Not only that, for the second year running King King have won the 'Best Band' award at the British Blues Awards 2013;Wayne Proctor also won 'Drummer of the Year', Lindsay Coulson bagged 'Bass Player of the Year' and Bennett Holland scooped 'Keyboard Player of the Year'. Alan was also runner-up in the 'Best Guitar Player' and 'Best Vocalist' awards again. In their particular genre, you simply can't book a more talented and stunning band.
| | |
| --- | --- |
| SATURDAY – STEVE ROUX AND THE BRASS KNUCKLE BLUES BAND | Back To Top |
There's no better way to bring the Festival nights to a climax than with a big band sound, and we have Steve Roux and the Brass Knuckle Blues Band, a seven piece with horn section, delivering what has been described as the big city sound of Albert King and Albert Collins, reminiscent of the great Stax recordings.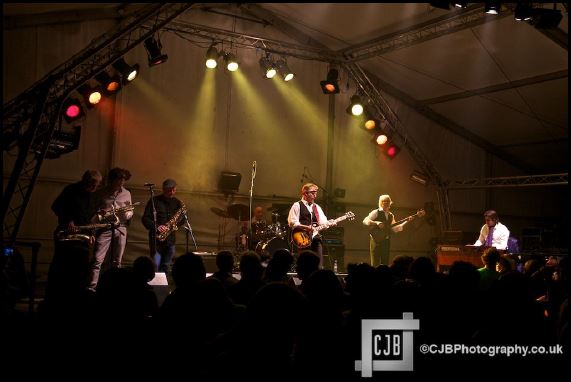 Every review has been glowing with reports that the audiences have been highly impressed. A formidable line up of quality musicians has formed around the nucleus of Steve on guitar and vocals, Bernie Fox on drums and Rob Vick on bass. A 3-piece horn rhythm sections and the keyboards of Cliff Chapman make up the super tight unit .

Front man Steve Roux has been invited on stage with Albert Collins and Robben Ford, and had a recording contract with the same label as the likes of Johnny Winter, John Hammond and John Lee Hooker.

Having taken a break from touring to concentrate on his family Steve is now back in full swing with his latest band which s fast becoming one of the very best on the British Blues scene.
"Real singer, real music, real deal" BBC
"Outstanding" Time Out
Blessed with a truly expressive and exceptional voice, Harman's music is a unique and contemporary take on the classic sounds of gospel, blues and soul.
With a world class band, Jo's exceptional voice, compelling stagecraft and emotive songs have seen her explode onto the scene and has seen her play nearly 50 festivals in 2013 alone - Bluesfest at Royal Albert Hall, prestigious slots at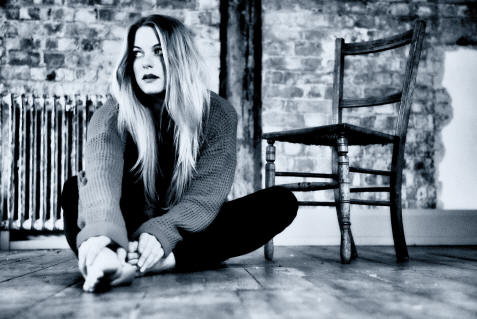 Cheltenham and Edinburgh Festivals included, as well headlining many, if not most, of the UK Blues festivals.
In July she was one of only 12 (otherwise household name) artists performing in the Hague to 300,000 people. Jo Harman has, in the words of Cheltenham Jazz Festival, who have just chosen here to play their prestigious arena, 'exploded onto the blues scene, with a world-class band and a stunning voice"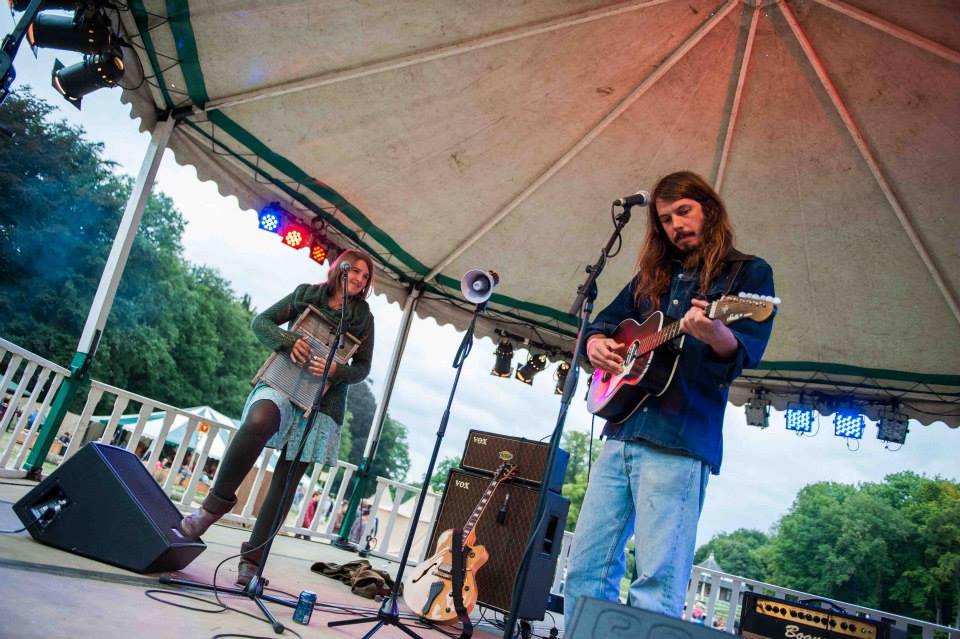 Festival Friday night opens with duo Leonie Evans and Ben Sayers, a real treat for lovers of traditional acoustic blues. Tasteful and authentic guitar playing, coupled with Leonie's unique voice add up to something which transcends most contemporary acts trying to emulate the old sounds. Hearing them do a Memphis Minnie song is astonishing, they really capture the feel and the heart of the times.



| | |
| --- | --- |
| SATURDAY – ROB HERON AND THE TEAPAD ORCHESTRA | Back To Top |
"Out of the growing UK scene of bands with early American music influences, I'd say Rob Heron & the Tea Pad Orchestra are most likely to be the gem. I mean to say that they have one of the more original sounds budding."…..Pokey LaFarge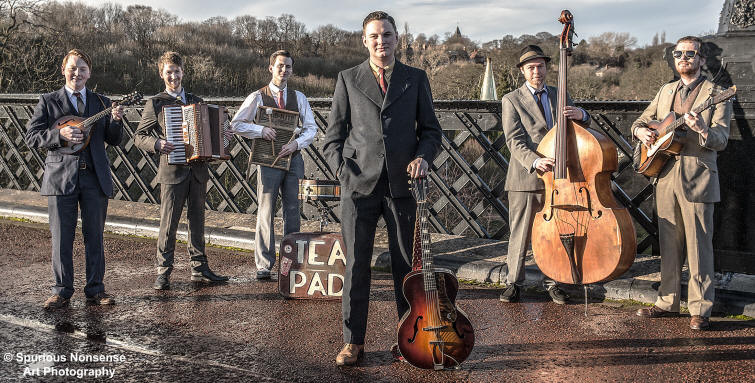 Second on the Saturday bill are Rob Heron and the Teapad Orchestra, a six-piece acoustic band featuring guitar, mandolin, accordion, double bass and drums. With thousands of touring miles under their belts, they have earned themselves a sizeable fan base in the UK, Europe and beyond. Based in Newcastle Upon Tyne, they play their own brand of Western Swing, Blues, Gypsy Jazz and Country, or "North Eastern Swing" as they've coined it.

Their style is more eclectic than most, influenced by early 20th century American music, with the addition of great arrangements and original songs; their music harks back to a golden age whilst staying perfectly modern.
The six-piece band features guitar, mandolin, accordion, double bass and drums.

Their debut album, 'Money Isn't Everything', caused a sensation when it was released in 2012, winning a host of rave reviews – many of them 5-star.
"Good time blues is alive and well and residing in... Milan, Italy. A band with a mission"
- Folk & Roots Magazine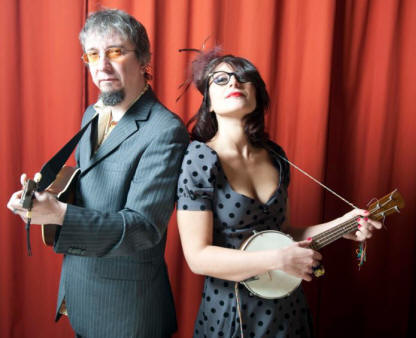 Opening Saturday night's concert are The Red Wine Serenaders from Italy, winners of the European Blues Challenge 2013. This is a musical project born in 2007 to play country blues and ragtime, hokum, jug band and rural music from the 20s and 30s. Veronica Sbergia and Max De Bernardi, originators of the project keep this precious musical heritage alive faithfully, reproducing its original sound with a modern twist.

Using acoustic instruments such as ukulele, washboard, kazoo and resophonic guitars their passion for this music is perfectly represented on their last CD "OLD STORIES FOR MODERN TIMES", with contributions by legendary musicians Sugar Blue, and Bob Brozman, re interpreting songs by artists like Big Bill Broonzy, Jimmie Rodgers, and the Delmore Brothers in their own unique style. They have performed in USA, France, Switzerland, Hungary, Norway, Spain, Italy and Poland, and we're extremely lucky to have secured this Isle of Man date.
| | |
| --- | --- |
| SATURDAY 5th APRIL - HONEYFEET - Big Wheel Blues Festival Launch Gig | Back To Top |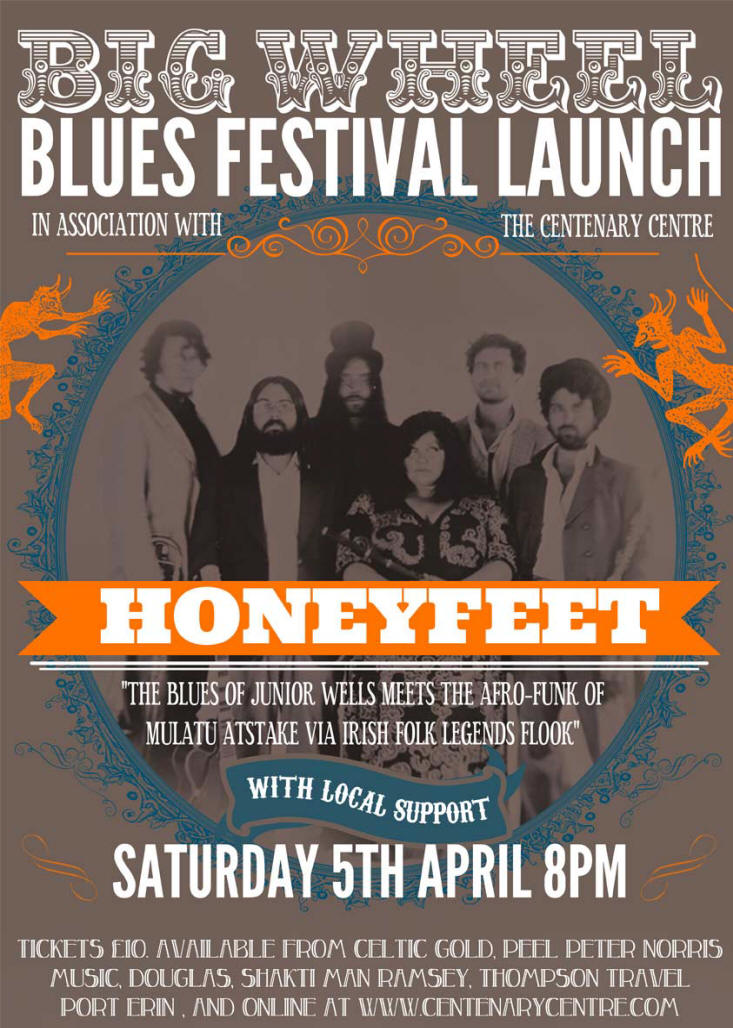 The launch for the Festival is at 8pm, Saturday 5th April at the Centenary Centre Peel. We are delighted to have Honeyfeet travelling from Manchester as our guests for the night.
They feature the astonishing vocal/flute talents of Rioghnach Connolly along with Ellis Davies (guitar/vocals), Rik Warren (harmonica/vocals), Gus Fairbairn (saxophone), and David Sclecktriemen (percussion). Together they make a truly eclectic sound, mixing old blues (Junior Wells, Muddy Waters, Willie Dixon,) with the jazz of Ella Fitzgerald and Billie Holiday.
They will also be playing a few of the songs off their new CD, "It's a Good a job I Love You!" Genre bending songs. Amy Winehouse meets Frank Zappa is not far off!