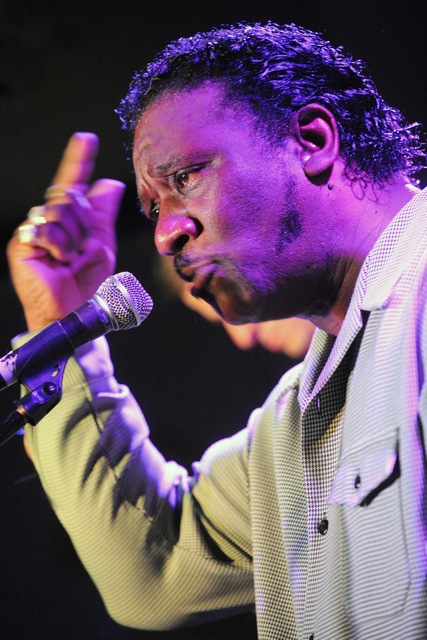 Over Last two years, Mud Morganfield eldest son of the undisputed king of the Blues Muddy Waters has been delivering his charismatic Chicago blues of the highest order to audiences around the world. Stunned audiences from Russia, Sweden, Australia, Denmark, Brazil, Argentina, Denmark Spain, Mexico and the UK have experienced the Mud effect. He looks and sounds strikingly like his old man, so much so the one of his dad's former sidemen said "It's like watching a ghost in the flesh!" Mud, however also has his own very individual mojo working and will be coming to the UK to tour with the UK's very own top blues talent - West Weston: harp, Ronni Buysack-Boysen: guitar, Ian Jennings: double bass, Mike Hellier: drums.
This son and proud heir of the King of Chicago blues is blessed with a big and powerful voice that can manage to convey deep emotional resonance on the slow numbers and good old fashioned testosterone laden strut on those classic shuffles. He's also blessed with a natural sense of showmanship that ensures that audiences fall right into the palm of his hand. He mixes up the sets with his dad's classic songs and his own original material. As Mud puts it "I started to sing to show the world that dad left me here. I love and am proud to sing his songs just like I love and and will always be proud of him. I'm not Muddy Waters and I'm certainly not trying to be Muddy Waters. I'm Mud Morganfield but when I'm up on stage I always feel pops is there with me and it means so much that I can get on stage and keep his music alive around the world."
He has shared the stage and gained the respect of many of his Dad's ex sidemen and Chicago blues superstars, Buddy Guy, Kenny Big Eyes Smith, Eddie "The Chief" Clearwater, Pinetop Perkins, Jimmie Johnson, Mojo Buford, to name but a few and at The 2009 Chicago Blues Festival he shared front man duties with his younger brother Big Bill Morganfield in fronting an all star band including the legendary musicans- Pinetop Perkins and Willie Big Eyes Smith to an explosive audience reaction.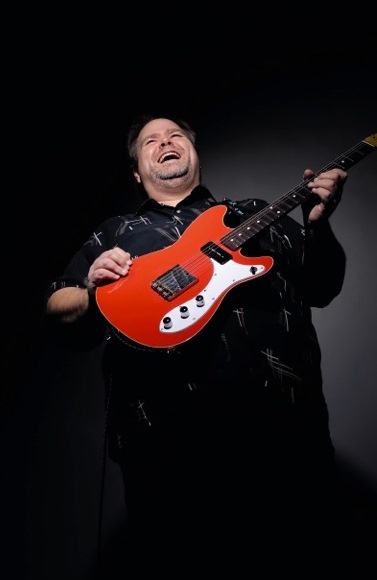 Buddy Whittington has been described by his ex-boss of 15 years as "possibly the greatest Bluesbreaker of them all". Considering that the boss is John Mayall and the "all" includes Eric Clapton, Peter Green and Mick Taylor, this is not an accolade to be taken lightly.
Touring the US supporting ZZ Top for their 1995 'Antenna' World Tour, and playing alongside Eric Clapton and Mick Taylor in 2003 for John's 70th Birthday Concert at The King's Dock Arena in Liverpool stand out as definite high points of Buddy's tenure as a Bluesbreaker.
Now signed to UK label Manhaton Records, Buddy is set to release his second solo album 'Six String Svengali'.
Following the critical success of his self-titled solo CD in 2007, Buddy returned to Hurricane Sound in Garland, Texas earlier this year, working with with engineer / producer / drummer Mike Gage and longtime Texas based bassist Wayne Six to record eleven exciting new original tunes.
Buddy really does have it all...a great sense of melody, great touch dynamics, great phrasing, and a killer tone, a modern Texas Bluesmaster. Add to the mix thought-provoking lyrics delivered with strong, honest vocals and you have one of the most original exponents of contemporary blues working today.
"Six String Svengali" not only demonstrates Buddy's guitar prowess, his considerable songwriting skills are also showcased here, infusing a fresh new take into a long established genre.
Buddy Whittington 'entered the arena' on December 28, 1956, in Fort Worth, and became enamored of the electric guitar like countless kids of his vintage shortly thereafter, who were mesmerized at the reality that 'you plucked a string...'here', and the sound came out...'over there.'
Probably the biggest influence in young Bud's musical makeup was his teenage sister's record collection, encompassing everything from British Invasion bands to American R&B hits of the day. Mr and Mrs Whittington were fans of the Western Swing sounds of Bob Wills and the Texas Playboys, and these country/jazz leanings soon began to emerge in the young guitarist's musical vocabulary.
A succession of fledgling musical efforts with varying degrees of success ensued, culminating in an offer by John Mayall to join The Bluesbreakers in 1993. After 'receiving the call' Buddy went on to work with John Mayall until 2008, touring the world and recording eight albums in the process.
During several co-headlining tours of Europe and the US featuring Mayall's Bluesbreakers and legendary Fleetwood Mac founder/guitarist Peter Green's 'Splinter Group', a mutual admiration society emerged between Bud, Greeny's bassist Pete Stroud and organist/pianist Roger Cotton. The musicians enjoyed watching each others' sets, began playing together on the encores and started talking about getting together to play some music if the opportunity ever availed itself, which it did shortly thereafter when both The Splinter Group and The Bluesbreakers disbanded and left them all 'at liberty.'
'The Buddy Whittington Band' became a reality and a well-attended string of UK gigs was booked with the addition of drummer Darby Todd, who had been touring and recording with Justin Hawkins' 'Hot Leg' and jazz/funk dynamos 'Protect the Beat', in addition to playing numerous shows with both Pete and Roger.
The band has recorded a 'live in the studio' CD of blues standards and several original tunes from Bud's Bluesbreakers days called 'A Bag Full Of Blues', currently available at the band's shows.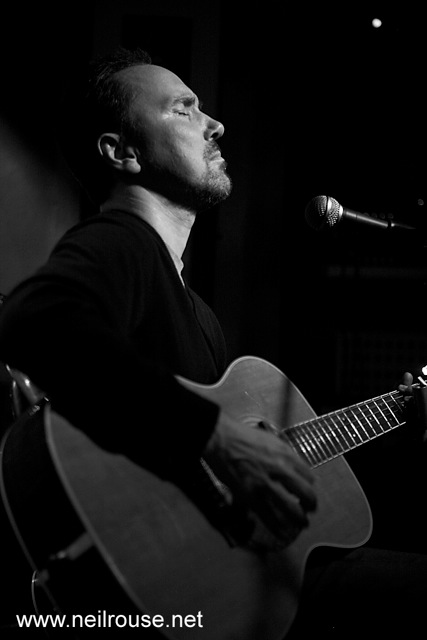 During a career in music, spanning more than four decades, Kris Dollimore has graced some of the world's greatest stages and has played with many international bands and artists. These include The Godfathers, The Damned, Dee Dee Ramone, Johnny Thunders, Adam Ant and Del Amitri. He can also include Johnny Depp, David Bowie and Chrissie Hynde amongst his many admirers.
His guitar skills have always been admired in whichever genre he has played. Now those skills are honed to perfection and they need to be, he has chosen a field where his playing is at its most exposed. A man, a guitar and sometimes a voice. No room for error and nowhere to hide. With a largely acoustic repertoire, a fair portion of that being instrumental, in the vein of John Fahey and Jack Rose, precision playing is expected and delivered.
Kris took the decision to perform as a solo artist seven years ago and has toured relentlessly, travelling the length and breadth of the UK and Europe, earning a hard core following of loyal fans which is growing by the day. This is backed up by the stunning success of his first two albums, '02/01/1978' and 'Now Was The Time', which both received glowing reviews from the music press both at home and abroad. His third CD 'No Ghosts In This House' has just been released and is attracting the same positive interest as it's predecessors.
Dollimore burns with a passion for his music and wants to bring it to as many people as possible. If you know Kris from his past life, don't fear change. Follow Kris down new roads and you'll feel all the richer for it.
www.krisdollimore.com info@krisdollimore.com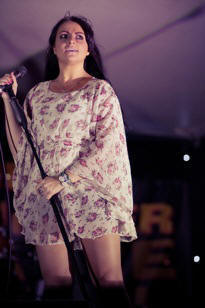 "A great voice" Imelda May
"Cherry got the blues"
Seasick Steve
It's 2012, it's the third time around, and CHERRY LEE MEWIS means business. The 5ft-nothing, power-house singer songwriter has grabbed the musical bull by the horns, and together with her smokin' hot band including long time collaborator and guitarist Max Milligan, has produced an exquisite and exciting self-penned third studio album; the aptly titled HEARD IT HERE FIRST. The eleven tracks are a breath of fresh air in a somewhat predictable blues music scene. This album takes the solid roots of Cherry's debut album; 2007's Little Girl Blue and the foot-stomping vibe of her sophomore, 2009's Southbound Train, then pushes the boundaries even further, taking in the best of musical influences while still keeping that elusive Cherry Lee Mewis treatment that gives the record a real punch.

Ten of the eleven songs are brand new original cuts, the one cover being a version of the 1920 ragtime skiffle of Papa Charlie Jackson's Keep It Clean, which slots in quite nicely among the ten new stonkin' gems that make up Cherry's third blues release.
"On this album, we really went to town with it, had fun with it and poured our heart and soul into it, and I feel it really takes you on a journey," explains Cherry. "You can dance, you can sing-a-long, or you can chill out and reflect. There are songs about good times, love, jealousy, humour and ends with a tribute to my grandad who I lost last year. There's even a short instrumental where my Dobro player Nick Slater beautifully chills you out before the album's final track, a pick-me-up after the rollercoaster! This album feels like a life raft because I was in the middle of it - it was all done in real time - while I was writing it, which was a different experience than writing in retrospect like I had done previously."

For more information and the latest tour news please visit www.cherryleemewis.com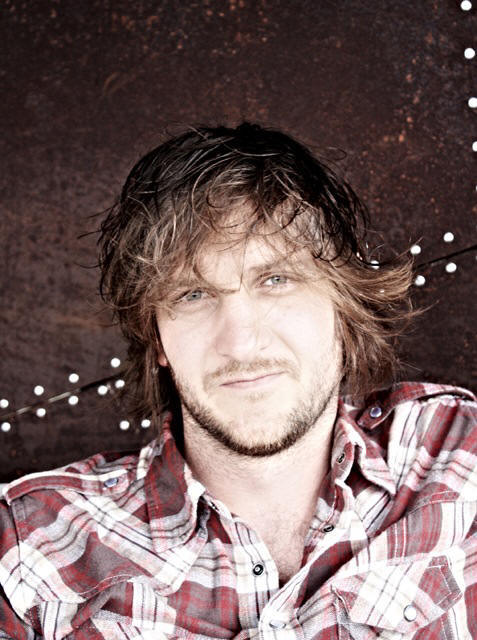 Paddy Milner released his new album 'The Curious Case of Paddy Milner' via PMM Records on July 18th. The album has been welcomed with some amazingly positive reviews so far and the launch party at Ronnie Scott's was a big success. Shows with his unique new band (featuring sousaphone) at Glastonbury, Bluesfest London & Ronnie Scott's had people dancing and hollering throughout.
Milner is recognized as one of the finest blues players around today and enormously respected by his peers – just read the praise from Dave Brubeck and New Orleans piano legend Jon Cleary. He is a founding member of the much talked about Ronnie Scott's Blues Explosion, the hippest monthly blues & roots night in London at the famous club, which features the best of British including friend & fellow forerunner on the scene Marcus Bonfanti, and special guest stars from the U.S.
As a kid growing up in rural Dorset, Milner obsessed over Blues and Boogie Woogie piano and had people rocking in the local pubs several nights a week for years before he should have been allowed in. He blew people away from a young age with his authenticity and his natural ability to play anything he could hear. He has truly learnt from the masters, having duetted with Johnnie Johnson (Johnny Be Goode, Chuck Berry), learning with Jon Cleary in New Orleans and sharing the stage with the likes of Taj Mahal, The Fabulous Thunderbirds and the Derek Trucks Band amongst many others. He also co-directs Cream legend Jack Bruce's band, another fan of Milner, playing festivals throughout the summer including the Royal Festival Hall on June 4th.

Milner has more than paid his dues and on 'The Curious Case of Paddy Milner', his fourth solo record, he comes to the fore with a fresh new sound that's roots-driven and raw with catchy hooks galore. It is as much inspired by Brian Wilson's melodic pop symphonies as it is Deep South Delta Blues. From the uplifting New Orleans-inspired euphoria of first single 'Going To See My Baby' to the gritty yet playful interpretation of Rihanna's 'Disturbia' Milner shows his love of the blues combined with a whole hearted embrace of popular song.

Milner is to the Blues what Mumford & Sons are to folk; it is a wonderfully fresh and English interpretation of an all too often hackneyed genre. It will both delight roots-based music lovers and attract a wider audience.
This fresh sound is brought to you by way of Milner's brand new band, which includes Dizzee Rascal drummer Alex Reeves and players from the top drawer with credits including Dr John, Seal, Tom Jones amongst many others.

We'll leave the last word to Milner: 'It's a privilege that through my music I am able to bring spoonfuls of joy to all kinds of people in different places. Giving the music a label seems a bit pointless, just put the record on or come to a gig and have a good time!'
"Marcus Bonfanti deserves to become the next British blues guitar hero"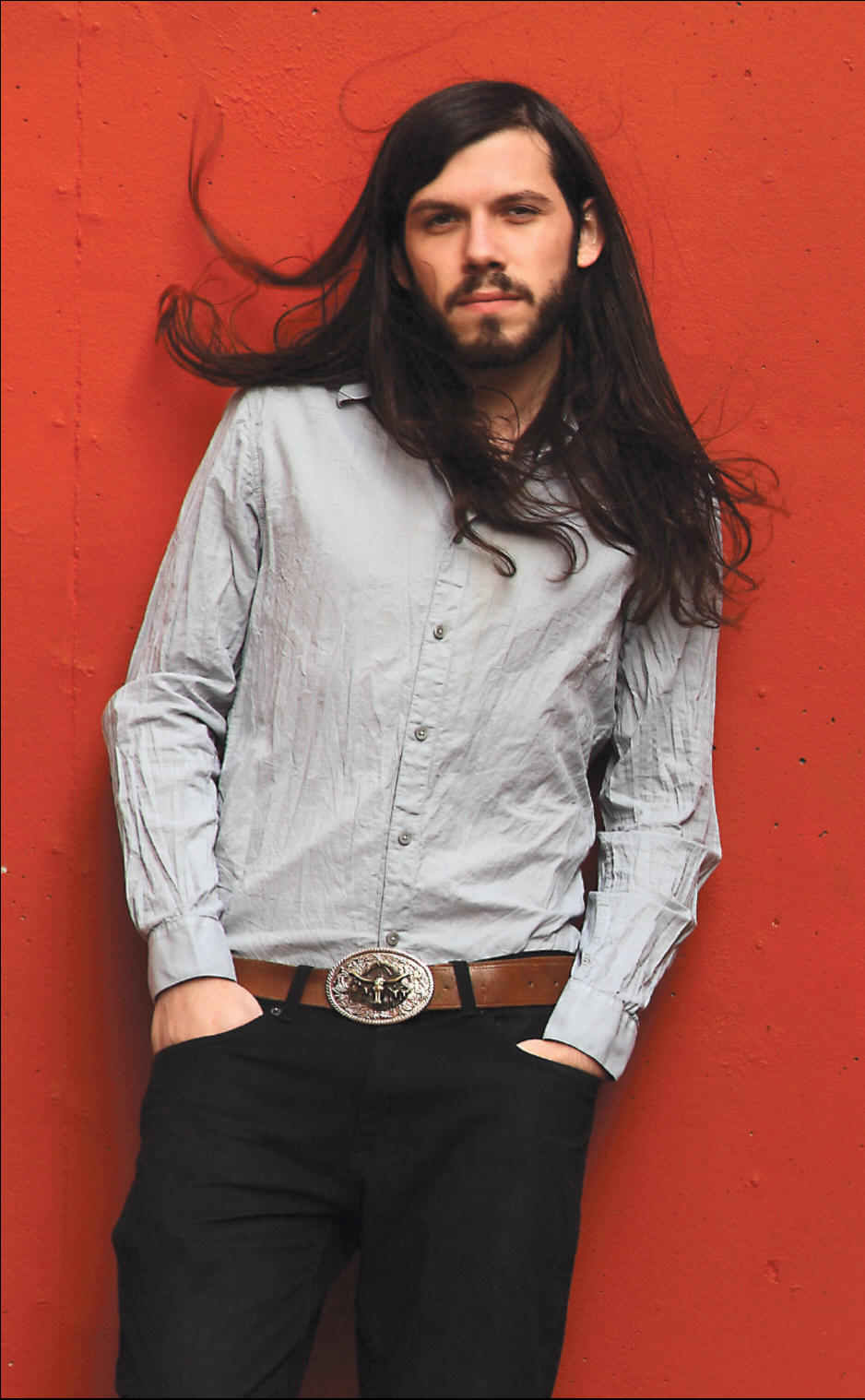 The Guardian
"He is fantastic live & certainly this album is excellent." Bob Harris
2010 is witnessing some kind of natural, unforced blues revival and Marcus Bonfanti is front and centre of it. Bonfanti's second album is full of the highs and lows we all know, referencing a cool range of influences from Tony Joe White to Led Zeppelin. But ultimately it's his own style and 'What Good Am I To You' is the sound of the North London blues. The 27-year-old was born and raised in London to an English mother and an Italian father. Being a self-taught guitarist he has already packed in plenty; from school days as a trumpet player to learning licks in his bedroom to the strains of 'Black Dog'and then from LIPA (the Liverpool Institute for Performing Arts) to touring the world as a top level session guitarist.
Bonfanti and his 3 piece band featuring Scott Wiber (Bass) and Alex Reeves (Drums) have been playing shows up and down the country throughout 2010 to promote the release of "What Good Am I To You?" his follow up to the acclaimed debut "Hard Times". With confirmed appearances at this years Glastonbury, Maryport, Downpatrick and Carlisle festivals, as well as playing the prestigious South By South West festival in Austin Texas in March, Marcus Bonfanti is fast building a reputation as one of the most exciting acts on the UK live circuit, with a fierce show either with band or solo. Having learnt his trade playing 3 sets a night, 6 nights a week in and around Liverpool, he is no stranger to live performing and it shows. The 2008 debut album, 'Hard Times,' set the scene and sent some subtly effective messages about a new British voice demanding to be heard. 'What Good Am I To You' makes good on all those promises.