FESTIVAL FORUM
Debate, discussion and argument - gear, bands and gigs - it's your call
PROGRAMME
What's on? Click to find out
All the bands, venues and times
ARTISTES
Many of the Fest bands and musicians who have appeared over the years Bio's, pic's and loads of info.
PREVIOUS FESTIVALS
Vast archive of Photo's and Gig Reviews of Previous Festivals
SPONSORS
Without our sonsors
there would be no
Fest - Who are these
generous people?
ISLE OF MAN BLUES CLUB
The Manx Blues Club; where the Festival sprang from
venue, dates, history etc..
TICKETS
The Festival is mostly FREE
but which stages require tickets?
Click here for all the info
NEWSLETTER: SUBSCRIBE NOW - FREE
Be in the know...first
CONTACT US
Keep us in the know
TRAVEL
How to get to the Isle of Man
Domicilium: Internet Providers to the Festival

Bushy's Big Wheel Blues Festival is a fund raising event for the British Red Cross. Please give generously.

<! - - - THIS TABLE CONTAINS THE LATEST NEWS AND CAN BE VARIED IN WIDTH - - ->
<! - - - HEADLINE HERE - - - > Manx Radio Honoured
<! - - - DATELINE HERE - - - > 17th February 2006 <! - - - END dateline - - - >



<! - - - IMAGE CAPTION HERE - - ->

<! - - - IMAGE HERE - - ->

<! - - - END images - - - >

<! - - - EDITORIAL HERE - - - > Manx Radio has just received some great news. The Radio Satation has been awarded the Radio Academy Nations and Regions Gold Award for best radio station in the Northwest of England.

Manx Radio has supported the Big Wheel Blues Festival

<! - - - IMAGE CAPTION HERE - - -> The Radio Academy Logo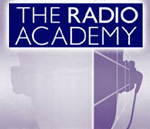 for the last two years with live and recorded broadcasts of the Festival weekend and we are delighted for the whole of the Manx Radio team in what must have been a very exciting few years for everyone involved in the station.

The Radio Academy citation reads:
"Manx Radio lives up to it's unique position and status through passion, drive and ambition to be a truly local broadcaster and didn't sit on it's laurels. Impressive diversity of scheduling and a high level of commitment to local news and communities. Exemplary range of current affairs, specialist music interests and sports."


The award will be presented at The Empress Hotel on Friday, March 10th next. <! - - -END END END EDITORIAL END END END - - - >

<! - - - WEBSITE LINKS HERE - - - >
More on Manx Radio <! - - - DETAILS HERE ---> here

More on the Radio Academy here
<! - - - END LINKS HERE - - - >


eMail your reaction to this News Item by clicking here

Click here to check the latest Festival Programme
<! - - - OTHER NEWS - - - > &nbsp&nbsp&nbsp&nbsp&nbsp&nbsp&nbsp&nbsp&nbsp&nbsp OTHER NEWS:



For the 2005 News Archive click here



For the 2004 News Archive click here





<! - - - END other news - - - >