FESTIVAL FORUM
Debate, discussion and argument - gear, bands and gigs - it's your call
PROGRAMME
What's on? Click to find out
All the bands, venues and times
2004 FESTIVAL ARTISTES
The who's who of Festival 2004; pictures, links, the lot
ARTISTES
Many of the Fest bands and musicians who have appeared over the years Bio's, pic's and loads of info.
2004 GIG REVIEWS
Photo's and Gig Reviews of ALL the stages/venues of Festival 2004
PREVIOUS FESTIVALS
Vast archive of Photo's and Gig Reviews of Previous Festivals
ACOUSTIC STAGE
The "Acoustic Stage" (in reality an eclectic mix of music from Delta Blues to flat out rock) at The Shore Hotel has it's own website which is now updated with new pictures and info..
SPONSORS
Without our sonsors
there would be no
Fest - Who are these
generous people?
ISLE OF MAN BLUES CLUB
The Manx Blues Club; where the Festival sprang from
venue, dates, history etc..
TICKETS
The Festival is mostly FREE
but which stages require tickets?
Click here for all the info
ARTISTES
Bio's, pic's and loads of info on most of the artistes that have ever appeared.
VENUES
Info & Location
NEWSLETTER: SUBSCRIBE NOW - FREE
Be in the know...first
CONTACT US
Keep us in the know
MAP
Where is it? Here!
Includes Photo's of Laxey
TRAVEL
How to get to the Isle of Man
Stage: MAIN STAGE GIG REPORT 2003
Photo's and Report on the
Charterhouse International Blues Pavilion
Main Stage
Stage: ACOUSTIC STAGE
The Acoustic Stage has it's own web
site. You can check out: Previous
fest.s, pictures and details.
Domicilium: Internet Providers to the Festival

Bushy's Big Wheel Blues Festival 2003 is a fund raising event for the British Red Cross. Please give generously.

<! - - - HEADLINE HERE - - - > Robert Johnson & Cream Honored
<! - - - DATELINE HERE - - - > 11th January 2006 <! - - - END dateline - - - >

<! - - - IMAGE HERE - - - >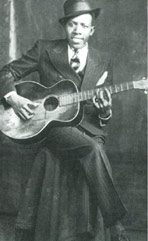 <! - - - END images - - - >

<! - - - EDITORIAL HERE - - - > In February Robert Johnson will be awarded post humously, with a lifetime achievement award at the 2006 Grammy Award Ceremony.

The official Grammy announcement said; "Robert Johnson — Despite his short time as a musician — he died at only 27 — Robert Johnson managed to make a huge name for himself. He is commonly referred to as "the greatest blues singer of all time," and is considered by many to be the most distinguished, renowned, and illustrious musician in the history of the Delta blues. When Johnson's complete recordings were released in 1990, it was the first blues album in history to sell more than 2 million copies. His legacy continues to live on and provide inspiration and reason for celebration today and for future generations."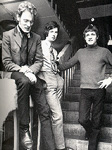 Cream (Ginger Baker, Jack Bruce, and Eric Clapton) are also to be given a Lifetime Achievement award — Considered one of the first jam bands, Cream's combination of blues and rock, along with their remarkably energetic style, left a permanent musical mark and established them as one of the greatest live bands of the '60s. They set a standard of inventiveness and originality, thus paving the road for many other hard and progressive rock bands that emerged after them.

Other Blues nominations are as follows - the winners will be announced on 8th February 2006:

Category 65
Best Traditional Blues Album (Vocal or Instrumental.)



Live! Down The Road - Marcia Ball
[Alligator Records]


In Your Arms Again - John Hammond
[Back Porch Records]


80 - B.B. King & Friends
[Geffen]


Sweet Lovin' Ol' Soul - Maria Muldaur
[Stony Plain Records]


About Them Shoes - Hubert Sumlin
[Tone Cool / Artemis Records]


Category 66
Best Contemporary Blues Album (Vocal or Instrumental.)


Make Do With What You Got - Solomon Burke
[Shout! Factory/The One]


Twenty - Robert Cray
[Sanctuary]


Bring 'Em In - Buddy Guy
[Silvertone/Zomba Label Group]


Cost Of Living - Delbert McClinton
[New West Records]


Electric Blue Watermelon - North Mississippi Allstars
[ATO Records] <! - - -END END END EDITORIAL END END END - - - >


<! - - - WEBSITE LINKS HERE - - - >
More on Robert Johnson <! - - - DETAILS HERE ---> here

More on Cream here

More on the Grammys here
<! - - - END LINKS HERE - - - >


eMail your reaction to this News Item by clicking here <! - - - END editorial - - - >
<! - - - OTHER NEWS - - - > &nbsp&nbsp&nbsp&nbsp&nbsp&nbsp&nbsp&nbsp&nbsp&nbsp OTHER NEWS: <! - - - END other news - - - >